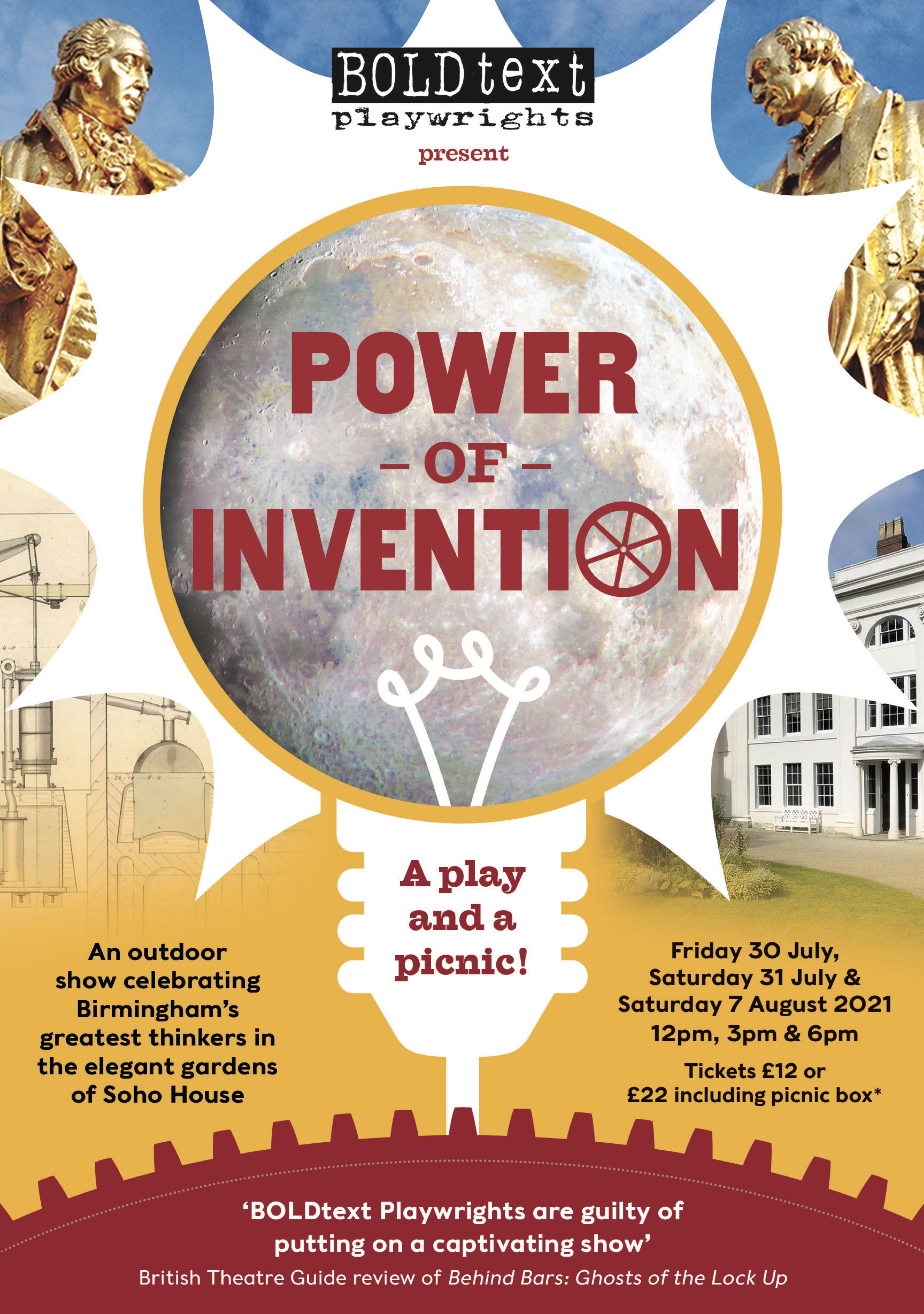 At last! After several postponements, BOLDtext Playwrights' latest site-specific show is happening in the gardens at Soho House, Birmingham, bringing those great brains of the Lunar Society to life again but with a twist – our all-female cast.
My play, Power, opens the show and sees the host Matthew Boulton urging his master craftsmen to support his latest ground-breaking though extremely risky endeavour. His persuasiveness was another of his notable powers. Once again, Boulton is embarking on the impossible – but what is it?
Performed in the gardens of Matthew Boulton's home, Soho House in Handsworth, the show is on 30th, 31st July and 7th August, at 12, 3 & 6pm on each day. The production is a collaboration with Birmingham Museums Trust, and funded by Arts Council England and Sir Barry Jackson Trust. Please do join us for a picnic and a play at Soho House!